I was commissioned to redesign the User Interface of a desktop app that it is used to create designs for Graphical User Interfaces.

The existing design was in need of an update because it was outdated and tiring. I tried to give a clean, simple and more contemporary look and feel, combining usability and usefulness.
All the icons and panels were created from scratch, keeping the layout similar to the previous one for reasons of consistency.
Keeping in mind Fitt's law, I positioned the toolbar at the top so that it can be easily accessible from all over the screen.
The properties panel is dynamic and changes accordingly to the selected tool.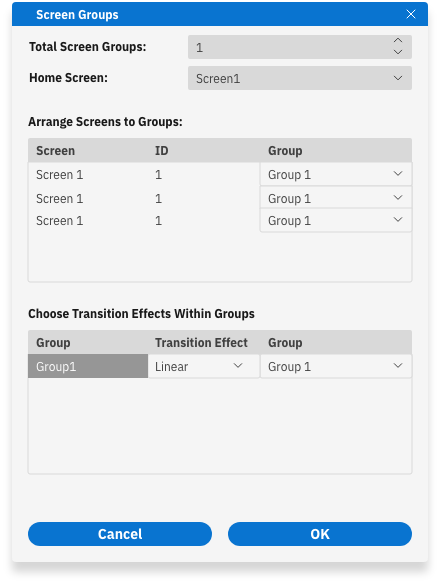 The icons were designed in two sizes, 24px and 40px, with 1px stroke depending on their use.
My choice for typography is IBM Plex which is a contemporary font that is legible in all sizes and has a tech feeling. It is used in three sizes, 16px, 14px and 12px, and two styles, regular and bold.