Original Images by George Harissis
Some thoughts about the artwork.
The initial thought was to combine a lot of different items in one final composition. This fact and the fact that some of the actors have double parts lead me to create a digital collage giving much attention to the face which is composed by photos of the two main female characters. The technique of this collage is affected by the manipulation of perspective that we see in Picasso's works. The difficulty of this venture id that it had to be done with photographs. Afters long talks with the director and translator Notis Paraskevopoulos concerning the aesthetics that he would like, I came to this artwork that contains parts of every actor!
Some thoughts about the play.
Viola and her twin brother Sebastian have been shipwrecked off the coast of Illyria. Each believes that the other has been drowned. Viola disguises herself as a boy and, under the name of Cesario, enters the service of the duke Orsino. Twelfth Night is one of the most popular of Shakespeare's comedies for the play offers a variety of comic situations, some subtle, some broad, some ingenious, some farcical.
A big Thank You goes to 711 theater company and mainly to Notis Paraskevopoulos and Konstantina Maltezou
After deciding about the final result the application that had to be created were posters, flyers, wall banners, bookmarks. A pleasant surprise for me was when I learned that the Greek translation would be published as a book by "Vakhikon" publishing. So I also created a version for the cover.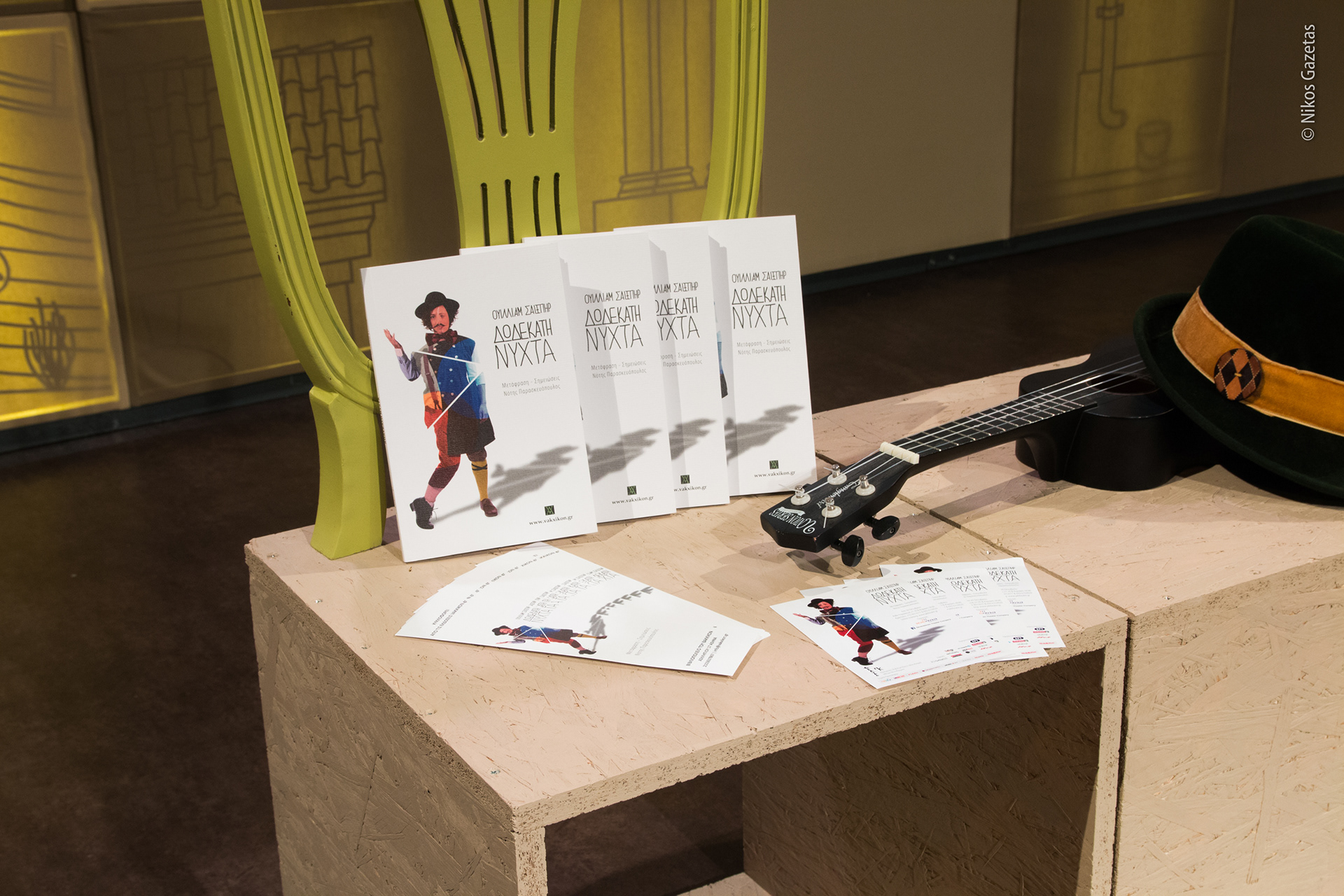 ​​​​​​​
The title of the play and the name of William Shakespear were hand drawn and vectorised afterwards.
Here are two experiments I created before reaching to a conclusion about the technique that I would use.